It's that time of the year again – you're subjecting your household to a deep clean ahead of the warm days to come, and your leather sofa is not exempt. But fear not! Despite the best efforts of your beloved pet or messy kids, it only takes light maintenance to keep your leather sofa looking as good as new for years.
The good news is, soft and luxurious fine leather is the best choice for upholstered furniture. Like fine wine, it only gets better with age, so if you look after your leather sofa, it will keep a fantastic look and feel.
Here are some key things to do or avoid if you want to prolong the fantastic appearance and comfort of your leather furniture:
Leather Sofa Care Don'ts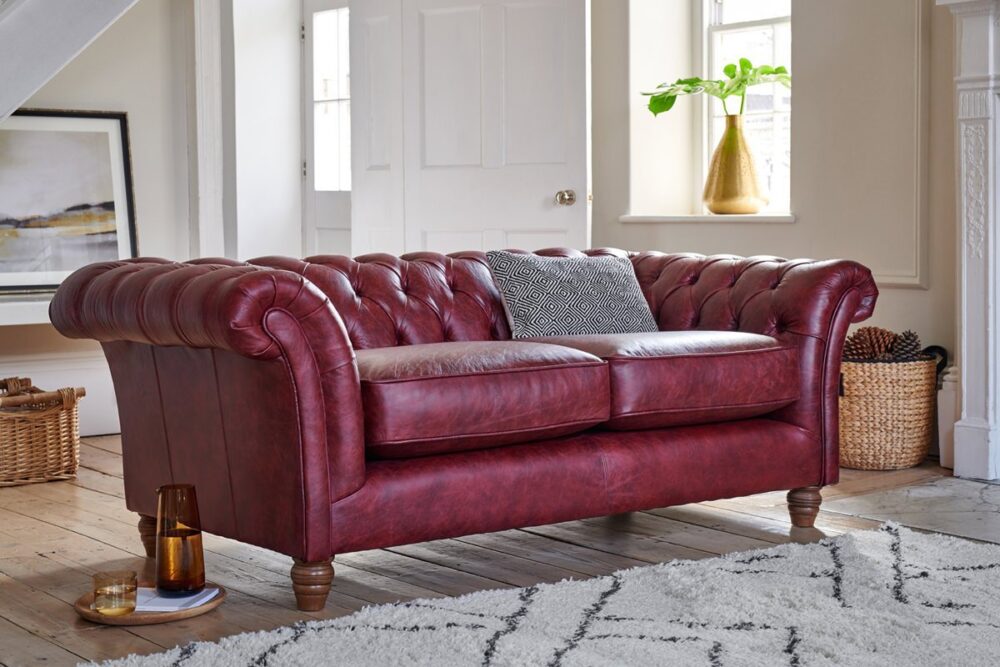 Cambridge 2 Seater Leather Sofa
Keep your leather furniture away from direct sunlight and heat. Positioning it too close to the windows or a fireplace will cause the leather to dry out and crack.  We recommend testing the sofa with your hand – if it feels hot to the touch, consider moving it to avoid damage. If the sofa is simply warm, you needn't shift it, but you can apply a leather protector to maintain its moisture level.  Besides causing cracks, direct sunlight can also discolour your furniture.
Heat from fires, radiators, laptops and hot cups are other culprits that can mark or discolour the leather, so we advise you to keep your sofa from making contact with them.
Don't overdo it on the cleaning products. You might well do more harm than good to your leather sofa if you use a cleaning detergent or other products (such as saddle soaps, waxes, silicones or oils) which contain harsh chemicals. Believe it or not, you should also avoid treating stains with water, as it can spread the damage further or replace it with a water stain.
Watch out for sharp objects. Otherwise innocent objects like jewellery, belts and shoe buckles can be an enemy to your leather sofa. Similarly to the claws of your pet, they can all scratch or damage the surface of your leather sofa – and not in a charming 'adds character' way. If the leather falls victim to scratches, you can buff them with a chamois to mask the damage.
Leather Sofa Care Dos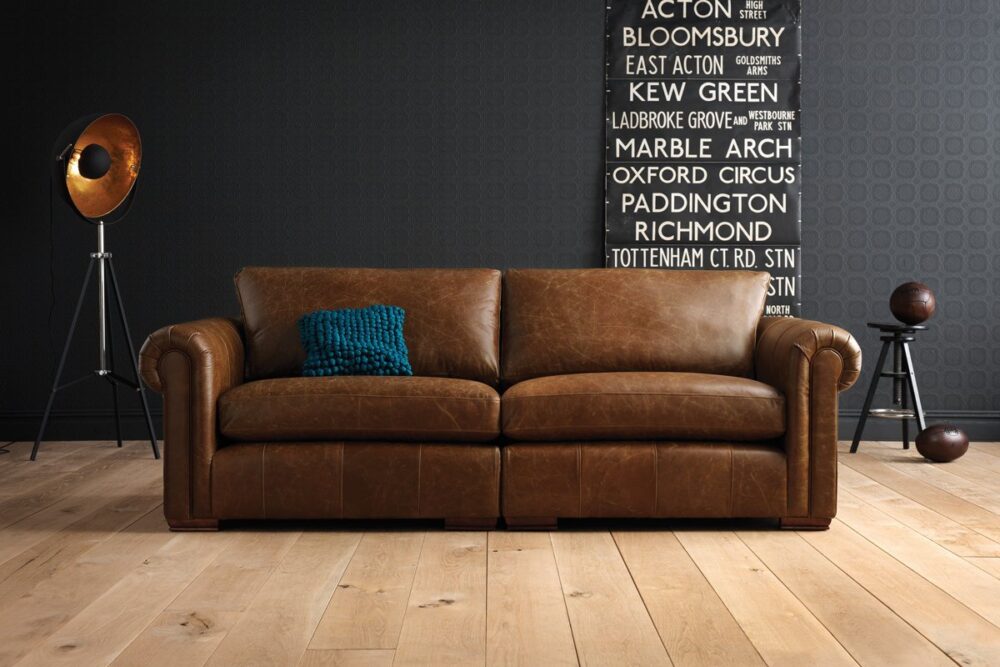 Plump it up. The easiest way to maintain the appearance of your leather sofa is by regularly plumping and rotating your cushions. Besides keeping the sofa looking good plumping will extend its durability and improves its performance. 
Dust and vacuum with the rest of the house. To avoid the build-up of dust, oils and crumbs on your leather furniture, we suggest regularly wiping it down with a damp cloth and vacuuming with care every few weeks using a soft brush attachment.
Wiping a stain on your leather sofa can cause it to spread further. We recommend blotting it with a porous cloth instead to absorb the moisture and keep it from taking over more of the upholstery.
Always test before cleaning. Whether you are just wiping the surface or using a stronger cleaning product, always test your methods on a small area before treating the whole sofa to avoid ruining the leather.
Always pay attention to the instructions and only use specialist products. Our Leather Cleaner a balanced, water based cleaner product suitable for all leather types. It cleans gently and thoroughly without harming the natural beauty and feel of the leather.
Proactively protect your leather. One of the best ways to keep your leather furniture in top shape for a long time is by investing in a leather protector product. As well as reducing the amount and intensity of cleaning required, your leather sofa protector will keep dirt from sinking into the upholstery.
Our Leather Protector is a highly advanced product designed to repelling oil and water-based stains.  Leather protector provides an invisible breathable barrier that can prolonging the life of your furniture.
Our Leather Protector kit comes free with every purchase of leather protection on your furniture, or you can order your kit separately with us on 01495244226.